How to Protect Your Delivery Packages From Thieves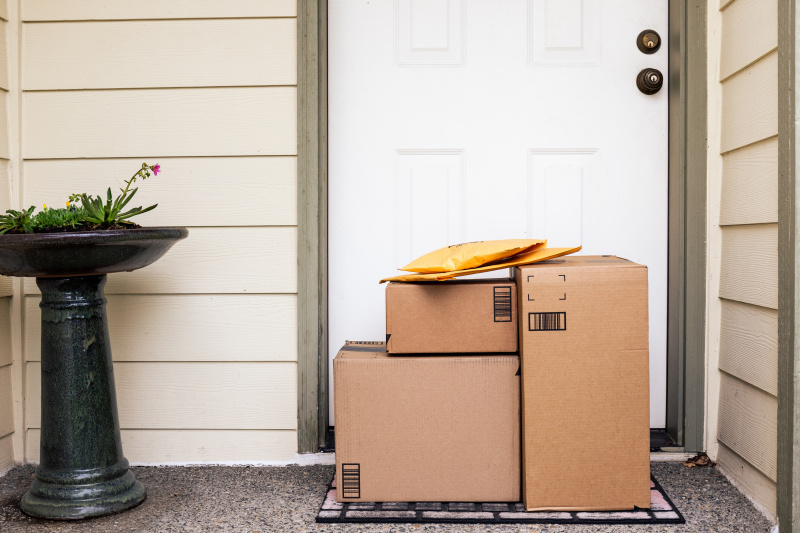 With the rise of online shopping, we now buy a wide range of items over the internet and have them conveniently shipped right to our doorsteps. However, delivery packages are easy targets for watchful thieves, often called "porch pirates."
In fact, studies suggest millions of packages are stolen from doorsteps across the country every year, especially during the holidays. Just imagine buying an expensive gift for your significant other or the toy your child has been begging for all year–only for it to get swiped outside your home by some crook!
To help ensure your packages are delivered to you safe and secure, the Better Business Bureau offers the following tips:
Track your packages. Follow shipments from the seller to your front door with online, text message or phone call tracking offered through the delivery company. Sign up for alerts to be notified of delays or exceptions and when the package has been delivered.
Request a signature. This package delivery feature will likely come with a fee, but without a recipient's signature, the delivery service won't be able to leave a package exposed on a doorstep.
Use your credit card. When making purchases online, use your credit card rather than a debit card or another form of payment. Credit card companies are more likely to offer refunds in the event of theft.
Insure valuable items. Purchase delivery insurance to protect merchandise against loss or damage. Contact your local police department if you do become a victim of package theft.
Check with online retailers. Many online retailers offer alternative delivery options. Check to see if they offer a shipping choice that allows you to pick up your items at a delivery hub near you.
Check with your employer. Some employers will allow package delivery to your place of work for safe keeping.
Ask your neighbors. If you know people that work out of their home or stay at home that live near you, ask them to look out for your deliveries.
With these tips, you'll be able to protect your delivery packages and truly benefit from the convenience of online shopping!
Reprinted with permission from RISMedia. ©2021. All rights reserved.
---
Also in This Issue: